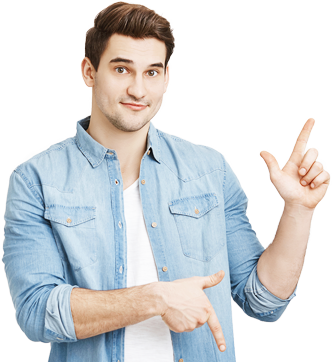 Introduction to these terms and conditions


Saint provides services to enable electronic communications including electronic communications network services, electronic communications services and associated support services. These terms and conditions govern the supply of networks and services by Saint.
In these terms and conditions, we refer to ourselves as "Saint", "us" or "we" and the customer as "you", and this is the entity reflected on the face of this document.
You should check or complete the schedules that apply to your relationship with Saint and note that the relevant terms and conditions that will apply are set out in sections below.
Unless otherwise indicated, all of the terms and conditions are binding on you when you place an order with Saint which is accepted by us.

Definitions and Interpretation


In this agreement and its annexures, the following words or phrases shall have the meanings given to them below, unless the context requires otherwise:


AUP: means Saint's Acceptable Usage Policy which can be found at 

saint.co.za/aup/

;
Acceptance Certificate refers to a certificate provided by Saint to you confirming that the installation and testing of the equipment and/or service was successful, which may also be referred to as the Take Over Certificate or "TOC", substantially in the form set out in Annexure F (TOC);
Access link: this is the portion of the network from a point of presence on the Saint network to the end user's CPE;
Affiliate: see reseller below;
Agreement: these terms and conditions, the annexures to them, the schedules, and your order (but these terms and conditions will take precedence in the event of any conflict in interpretation);
Availability level: this is our target for the availability of the network and services set out in Annexure D (SLA);
Business day: days in South Africa that are not regulated public holidays or weekends between the hours of 08:00 and 17:00 South African Standard Time;
CIR: means Committed Information Rate which is the bandwidth which is guaranteed to work under normal conditions;
CPE: means customer premises equipment which may constitute part of the equipment provided by Saint or may be provided by you or a third party, to which the services are intended to be provided;
Charges: the price that Saint charges for services and/or equipment as set out in Annexure B (Charges) and Annexure C (Equipment) and any amended or subsequent price that applies to that equipment or those services or any of them during the term of the agreement; and the charges described in clause 3.8. The charges may comprise the initial payment, NRC and MRC elements;
Commencement date: the date on which this agreement is signed by the last party to sign it in relation to the agreement; and in the case of each schedule, the date on which each schedule will commence which will be the date that the acceptance certificate is issued in relation to the services and equipment referred to in that schedule;
Core: means the Saint network which connects our POPs within a metro area and also connect to data centres;
Customer: means a person receiving services as defined in section 1 of the ECA;
Data centre: a facility used to house computer systems and associated components, such as electronic communications facilities and storage system;
Data: all the information about you on the front page of this agreement, together with your order history and associated information, director names if relevant, and any other information that may identify you, the end user, or the location of the equipment (installation and location data), or services that we sell to or place with you (sales and placement data);
ECA: refers to the Electronic Communications Act, Act No. 36 of 2005 as amended;
ECN: refers to electronic communications networks as defined in section 1 of the ECA;
ECNS: refers to electronic communications network services as defined in section 1 of the ECA;
ECS: refers to electronic communications services as defined in section 1 of the ECA;
ENNI: is the External Network to Network Interface which is the point of interconnection between the Saint network and the customer's ECNS, where applicable;
Electronic communications: is defined in section 1 of the ECA;
End date: means the last day of the initial term;
End user contract: the agreement in any form which you conclude with the end user in relation to any offering you make available to them which involves the use of the equipment or services, which is subject to this agreement;
End user: the natural or legal person to whom you sell your own services and equipment;
Equipment: the equipment described in Annexure C (Equipment) and provided by us which includes any model or make of equipment that is substantially similar to the equipment that you order in that it performs in the same manner and is expected to render the same quality of service, together with the associated software (but not spare parts), and in some cases, CPE;
FTTB: ECS provided over fibre provided to the business (e.g. a business park, shopping mall, or other corporate development);
FTTH: ECS provided over fibre to the home (e.g. a house in a residential area or suburb);
FTTx: ECS provided over fibre to either the home or the business or any other category of premises, as determined by Saint;
Fault: means a disruption to or interference in the Saint network or services which results in an interruption, outage or failure, poor functionality, poor or degraded quality and/or availability;
Fibre: the optical fibre transmission medium over which electronic communications can be sent and received;
Gbps: means gigabits per second or 1,000,000,000 (one billion) bits per second, the speed at which services can be provided;
GPON: means a Gigabit Passive Optical Network, one of the network technologies used by Saint for the provision of services;
Hand off: means the process of traffic crossing from Saint's network to another network;
ICASA: the Independent Communications Authority of South Africa, which is the regulatory authority for the electronic communications sector in terms of the ICASA Act, Act No. 13 of 2000, as amended;
IP: means internet protocol, the method by which data is sent over the internet from one user to another using their network and CPE;
Initial payment: means the once-off installation fee payable by you on the issuing by Saint of the acceptance certificate;
Initial term: the term of each schedule agreed by Saint;
Interconnection: shall have the meaning given to it in section 1 of the ECA;
LAN: means a Local Area Network;
Layer 1 or L1: defines the relationship between a device that is used for electronic communications and a physical transmission medium (for example, an electrical cable, an optical fibre cable, or a radio frequency link);
Layer 2 or L2: means the data link layer of the Open Systems Interconnection (OSI) model of electronic communications. The data link layer is concerned with moving electronic communications across the physical links in the network;
Layer 3 or L3: means the network layer which provides the functional and procedural means of transferring variable length data sequences forming part of electronic communications, over an L2 circuit;
Licensee: a person who or which has been licensed to provide ECNS or ECS or has been exempted from licensing by ICASA or does not require a licence from ICASA only by virtue of the fact that they do not carry live traffic over their ECN;
Location: the install precinct or premises nominated by you in the order;
Mbps: means megabits per second or 1,000,000 (one million) bits per second, the speed at which services can be provided;
MRC: means a monthly recurring charge;
MSA: these terms and conditions which constitute the master service agreement;

Saint: Saint (Pty) Ltd is a company with registration number 2015/379184/07, is an ICASA licenced telecommunications operator and provider, situated at No.1 Old Main Road, Umhlali, Durban, 4390;


Best-Effort services: means that no guarantees are given with regards to local and international, upload or download, bandwidth speeds, that the service is shared amongst other subscribers and the bandwidth is therefore contended. The advertised speeds are an indication of the maximum speeds that may be obtained on the network but are subject to network congestion. There are therefore no guarantees on when the data will be delivered or the quality and the speed of that data when it is delivered.
Broadband: commonly refers to high-speed Internet access that is always on and much faster than the traditional dial-up access and be transmitted over several high-speed type transmission mediums such as fibre and microwave.
Saint network: refers to any one or more of the ECNS which may be licensed to, owned and/or leased and operated by Saint and over which the services are provided;
NRC: means a non-recurring charge, that is a once-off charge which may be incurred with the initial installation or on an ad hoc basis as required by Saint from time-to-time;
OLT or OLTE: means the Optical Line Terminal or Optical Line Terminal Equipment, being the device installed at the aggregation node of each location to which the ONT connects over fibre;
ONT: means the Optical Network Terminal, being the device installed at each end user location for an FTTx connection and which terminates the access circuit and forms a demarcation point between the Saint network and your own ECNS;
Order or Service order: the request for equipment and/or services that you make to us in writing which sets out what you require which is open to us to accept, subject to availability and you making payment as required;
PE: means the Provider Edge switch or router, being the device operated by Saint to which you connect at Teraco or another data centre;
Parties: refers to Saint and you or either one of us as the context may require;
Point of presence or POP: means the point on the Saint network at which Saint may provide a service to you;
Point-to-point or p2p: means a dedicated link where the signal is transmitted from one point to another only;
Point-to-multipoint or p2mp: means a shared link where the signal is transmitted from one point to many other points;
Precinct: means a discrete suburb, development, business park or the like with a specifically defined border where Saint provides the services;
Prime rate: refers to the rate of interest per annum charged for the time being by the Standard Bank of South Africa Limited to its most favoured corporate customers in the private sector on unsecured overdraft facilities, as certified by any manager of the said bank whose designation and authority it shall not be necessary to prove;
Reseller: means the person defined as a reseller in section 1 of the ECA;
Rollout plan: the document describing the timing and geographical area in which Saint intends to provide the network or any service, which can be found at ftth.Saint.net;
Rx: mean the download speed offered to end users (expressed in Mbps);
SLA: refers to the service level agreement attached to this agreement as Annexure D (SLA) which defines the quality and availability that can be expected from Saint in the provision of the services and the process to deal with any faults;
Schedule: any one or more of the schedules that you and we complete and sign substantially in the form set out in Annexure E (Order Schedule) which includes the details of the equipment, SAAS, location, services, charges, duration and/or any other matters that are relevant to our agreement which shall each be deemed to form part of the agreement and subject to these terms and conditions;
Services: the provision of any one or more of access to the Saint network, ECNS, ECS, SAAS, maintenance, monitoring and other services which you choose from Annexure A (Services) which shall be read with and subject to the provisions of the relevant schedule or in the case of Annexure G, the Addendum, and the Saint specifications;
Software: applications that are required to operate the equipment, or add-on applications for enhanced functionality and that are supplied to you by us from time to time, and in the case of SAAS, the specific software included in this service;
Supplier: the company/ies that may provide the services and equipment to us from time to time which we make available to you under this agreement;
Tx: means the upload speed offered to the end user (expressed in Mbps);
Teraco: refers to the data centre at which the PE is located, which shall be the Teraco DB1 facility in Riverhorse Valley, Durban or the JB1 facility in Isando, Johannesburg as determined by Saint for the time being;
Traffic: means either voice or data electronic communications;
VAS: means value-added services such as voice services;
VAT: means value-added tax, as this term is defined in South African law;
VLAN: means the logical separation of a LAN into a Virtual LAN;
Voice usage charges: means charges specific to the number and duration of voice calls over the Saint network and third-party networks;
WTTx: means wireless services deliver to the home or the business or any other category of premises, as determined by Saint.

Any reference to a law or regulation is to that law or regulation as at the Commencement Date of this Agreement, and as amended from time to time.
In the event of any conflict between the provisions of the agreement or the provisions of any order or other annexure or schedule, then the following order of precedence shall apply in the interpretation of this agreement:


first – this agreement except that the service order shall always determine the commencement date, initial term, location, and equipment and services to be provided;
second – the service order;
third – the other annexures or schedules duly signed by both parties.

The expiry or termination of this agreement shall not affect those provisions of this agreement which provide that they will operate after any expiry or termination.
The rule of construction that this agreement shall be interpreted against the party responsible for the drafting or preparation of that agreement, shall not apply.
When any number of days is prescribed in this agreement, the days shall be calculated exclusive of the first day and inclusive of the last day unless the last day does not fall on a business day, in which case the last day shall be the next business day.
A reference to money in this agreement is a reference to the amount without VAT unless otherwise specified.

Duration and Termination


Our agreement will endure from the commencement date until the latest of the end dates stipulated on the relevant schedule, unless terminated by you or us in terms of this clause 3, or unless renewed by agreement with Saint.
Either of us may terminate this agreement without notice if the other party fails to comply with a material obligation under this agreement or any schedule. Termination will take place when the party not at fault has addressed a notice to the other party describing the breach in detail and demanding that it be remedied within no less than 15 (fifteen) business days, and that party has not remedied the breach within that period.
If an event described in clause 16.6 lasts for longer than 30 (thirty) days, then either of us may terminate the agreement immediately thereafter by giving written notice to the other.
We may also terminate the agreement:


and the relevant schedule or schedules without any notice if you use the equipment, software or service referred to in that or those schedules, or in the case of SAAS, in Annexure G, in a manner that does not conform to our instructions and results in a material disruption to the services or network or both, or if you change the location without our approval; and
and all the schedules:


if our agreement with our supplier/s is terminated for any reason; or
if you breach the terms of this agreement or any schedule or schedules on 3 (three) occasions within any period of 12 (twelve) months, whether or not you have remedied those breaches.

On termination, we will cease to provide services under the relevant schedule if clause 3.4.1 applies, and we will cease to provide services under all schedules and under this agreement if clause 3.4.2 applies. You will be liable for all charges that are still due and payable at the date of termination of this agreement and you may also be liable for additional charges for early termination as set out below.
Except where clause 3.4.2.1 applies, after the initial term, every schedule will automatically renew subject to ongoing payment of the relevant charges by you on a month to month basis, and after the initial term, either of us may terminate any schedule on 1 (one) calendar months' notice to the other in writing.
You may cancel an order within 48 (forty-eight) hours of placing it unless we have already concluded a schedule i.e. given effect to an order.
Saint shall be entitled to cancel this agreement immediately and without notice to you, in the event you are sequestrated, placed into liquidation (provisional or final) or go into business rescue, as applicable.
Upon termination of this agreement for any reason, neither of us will be liable to the other except as set out in this agreement.
If you wish to terminate a service/s schedule prior to the end date, you will be liable for cancellation charges as per clause 4.1 

Early cancellation and abortive costs


The termination fee shall be calculated on the outstanding fees and charges for each of the Terminating Service as at the termination date and will be determined as follows:


In the event that the Terminating Service is terminated prior to the Service Commencement Date thereof, Customer shall be liable for an amount equal to the higher of (i) the NRC, plus six (6) months of the MRC, or (ii) the actual cost that have been incurred by Saint prior to the termination notice;
In the event that the Terminating Service is terminated subsequent to the Service Commencement Date thereof and the Contract Term for the Terminating Service is twelve (12) months or less; 100% of the MRC for the remainder of the Contract Term of the Terminating Service;
In the event that the Terminating Service is terminated subsequent to the Service Commencement Date thereof and the Contract Term for the Terminating Service is greater than twelve (12) months; 100% of the MRC for the Terminating Service for the remainder of the first twelve (12) months (if any), and 50% of the MRC for the Terminating Service for each month thereafter.

Charges and payment


You are liable for the charges in the amount/s set out in Annexure B (Charges). The amounts may appear as prices per item of equipment and rates per unit of time or per service.
We shall issue an invoice to you at the end of every month which contains the charges due by you.
You shall continue to make payment of the charges as they fall due even if any dispute arises concerning the charges or any other matter.
Invoices will be emailed to you and you shall ensure that you have provided Saint with a valid email address for this purpose, and you accept electronic invoices as valid invoices.
Save for the initial payment, NRC, and voice usage charges, all charges payable by you including the MRC must be paid monthly in advance on or before the first day of the month, and all other amounts payable must be paid within 30 (thirty) days of the date of our invoice. All voice usage charges are billed monthly in arrears and must be paid within 30 (thirty) days of the date of our invoice
All payments must be made in South African Rand, free of exchange, set-off or deduction, and by debit order unless otherwise agreed in writing, to the account set out below:
Saint ICT (Pty) Ltd
Bank: FNB
Account number: 62568517464
Branch code: 250102
Reference:  Invoice #
If you fail to make any payment on the due date, Saint may, without prejudice to any of its other rights, suspend the performance of its obligations in terms of this agreement and any schedule, and shall be entitled to charge you interest on the overdue amount from the due date to the date of actual payment at the rate of 2% (two percent) above the prime rate being charged by our bankers, plus any additional costs incurred by us as a result of your failure to make payment on the due date.
The charges are subject to ad hoc increases in the charges for services which may result from increases in the price charged by the suppliers, and/or inflation, and/or any other reasonable cause such as an increase in the price of travel or transport. The charges may also be increased once per annum in line with the consumer price index.
If the initial fee is waived for any reason but this MSA or any schedule is terminated prior to the end date or in terms of clause 3 (unless we terminate it in circumstances in which you are not in breach of this agreement), you will be liable for any initial fee or NRC that may have been waived by Saint on the basis of the expectation of a long-term contract, as the reasonable penalty for early termination.
If Saint has to incur additional charges to supply the services or install the equipment at a new location (that is not the location that you requested when you placed the order) and provided that Saint agrees to change the location to which it provides equipment or services which it may refuse to do in its sole discretion, you will be liable for all of those charges.
You will be liable for additional charges for any support services that are required as a result of damage to the equipment or network where it is caused by your negligence or misuse and "your" in this case includes your staff, contractors, and any other parties that have access to the equipment or the network.
You may ask us to perform other work from time to time and we will do so on a time and materials basis at our usual rates.
A certificate of indebtedness issued under the hand of any director or manager of Saint, whose authority or appointment it shall not be necessary to prove, in respect of your indebtedness shall be prima facie evidence of the amount of your indebtedness to Saint for the purpose of obtaining a judgement or order against you from any competent court.
Saint reserves to right to carry out a general credit check on you before accepting the service order or at any time during the term of this agreement. The purpose of the credit check is to determine whether or not you meet our credit criteria and risk profile. By entering into this agreement, you consent to us conducting this check/s.


We may choose to insure your account through our credit insurance service provider.
To ensure accuracy of information collected for the credit check and to carry out the credit check we may ask for copies of ID documents, company registration documents, VAT certificates, banking details, references or other documents. We undertake to use this information only for the purposes of undertaking the credit check and for no other purpose.  We will not alter, adjust, or copy your information nor disclose it other than for this purpose.  You may request that we return this information to you at any time or delete it.

Commissioning/acceptance


We will use our reasonable efforts to commission equipment and services for you by the date we select and agree with you, but we are not liable for any delay or any other loss of any nature that results from any delay, because we may be dependent on other licensees or third parties.
Notwithstanding the provisions of clause 5.1, we will only commission equipment and services where the relevant charges have been paid as required, and where consent has been obtained in terms of clause 9.2.2.
Once commissioned, we will notify you that the order has been fulfilled. The equipment and/or services will be deemed to be accepted by you. A TOC will be issued on request.

Equipment


In the event that we have sold equipment to you, ownership shall not pass to you until such time as you have paid in full for that equipment. You may not permit any liens to be taken over the equipment, nor may you offer it up as security for any debt.
Risk in the equipment will pass to you on delivery whether or not you have paid for the equipment in full.
You shall install all equipment according to our instructions and you may not decompile, reverse engineer, modify, tamper with, add to or in any way alter the equipment.
The equipment that you choose to buy is listed on Annexure C (Equipment) and the charges for that equipment will be listed on Annexure B (Charges).
You may not change the location of the equipment without written notice to and approval from Saint. If you do, Saint will no longer have any obligation to provide services to you.

Warranty


Saint:


We will use our reasonable efforts to ensure that the equipment and services supplied to you will meet your requirements, but we do not warrant that they will do so.
The proper performance of the equipment and any software that we provide with it is dependent on your storing it and using it in accordance with our instructions, a licence or any user manual.
The equipment may be subject to a warranty as set out in Annexure C (Equipment). Some parts such as ordinary batteries will never have a warranty.
If the equipment is subject to warranty we will repair or replace it as required or as covered by the warranty, in our discretion, provided you notify us of the problem within 7 (seven) days of it arising.
No warranty will apply during delivery or if you have acted contrary to the provisions of this agreement.
We may need to attend to repairs at the premises and you will need to make the premises available to us for this purpose or return the equipment or products to us at our request.
We will repair or replace faulty equipment and/or repair any fault on the Saint network in as short a time as possible and as set out in the SLA but we will not be liable for any loss or damage which you may suffer during the period when you cannot access the services.

Except as specified in this agreement or a schedule, we make no warranty, whether express or implied, concerning the equipment, network or services including fitness for purpose and non-infringement.
You warrant that:


you are authorised to enter into this agreement;
you are authorised to use your intellectual property; and
you are a licensee and will remain a licensee for the duration of this agreement.

Services


This agreement applies to every schedule that we may conclude.
If the services are to be provided to a specific location, then you may not change that location without written notice to Saint.
Our services and network are provided in some cases by other licensees or third parties who we depend on. You acknowledge and accept that although we will exercise all our rights under our agreements with those parties to ensure that they continue to provide us with their ECNS and ECS or other services, as the case may be, we may not be able to continue to render services to you in the same way or at all.
Services or the relevant part of them will be subject to our service levels as set out in Annexure D (SLA) which are:


in line with international best practise;
compliant with our supplier's requirements; and
suitable for the proper functioning of the equipment and the Saint network.

If we are supplying any service that involves the licensing of software to you,


you may not:


disassemble, decompile, reverse engineer, copy, or distribute that software;
use the software in any manner that does or would tend to contravene the terms of any licence agreement that we provide you with;
use the software for any purpose other than that which it is provided for; or
use the software with any other software or in any other service or in relation to any other equipment than that which is supplied by us specifically for that software, or for a number of persons in excess of the approved number of users; and

you must:


in the case of SAAS, ensure that you are able to integrate the SAAS with your own systems;
authorise only that number of users for which you are paying the MRC to access the SAAS; and
ensure that your web browser and systems are appropriate in order to access the SAAS.

Your other obligations


This clause applies in addition to all other provisions of this agreement.
You must:


enable the installation where necessary of any equipment, provision of services, and connection to and use of the network in the manner in which you are instructed by us, alternatively in the industry-standard manner, including configuring any of your own equipment or networks to meet the standards required by us; and
ensure that you have obtained consent from the owner or occupier as the case may be for Saint to access the location where you wish the services to be provided or the equipment installed before we can undertake any installation or commissioning.

You may not do or omit to do anything that directly or indirectly:


damages the equipment or our network or compromises our services; or
is or should reasonably have been anticipated to have this effect.

You shall be liable for any expense incurred by us or damages suffered by us in remedying the effects and you shall, on demand reimburse Saint in the amount necessary to cover such expense.
You shall ensure that the end user contract reflects the provisions of this agreement in relation to the network, equipment and services and specifically the following conditions and obligations:


that Saint shall have no liability to the end user whatsoever in any circumstances;
the end user must comply with the instructions we give to you (which you must give to them where relevant), in relation to the installation, care and use of the equipment and they may not decompile, reverse engineer, modify, tamper with, add to or in any way alter the equipment or the network or do anything that may compromise or interfere with or alter the operation of the equipment, services or the network.

Intellectual property and confidential information


You will not have any rights of ownership or use in or to the trademarks, design, specification, software and other intellectual property in and in relation to the equipment, network and services or manner in which the services are provided, other than as set out in this agreement.
You may not remove, alter or add to the serial number, identification number, labels, trademarks, logos or other identifying symbols that exist on the equipment (the marks). You may not use the marks in connection with your own products or services, or represent to any person that you are the owner of the marks, or represent that the supplier has endorsed you or your own products and services as a result of us allowing you to use the marks.
Each of us will keep confidential information of the other safe from unauthorised disclosure using a reasonable standard of care. Confidential information shall be marked or designated "confidential" unless it constitutes either party's customer or end user information, proprietary methodology or designs, financial information, information concerning employees or agents, in which case the information shall be considered to be confidential without designation.
Neither we nor you will have breached these obligations (i) if the confidential information becomes known to a third party or generally to the public without breach by either of us of this obligation; or (ii) if it was independently developed or produced by another person not a party to this agreement in circumstances where we did not disclose it; or (iii) if a court or other regulatory authority requires disclosure. Information that is automatically confidential or that is designated confidential shall be treated as confidential for the entire period of this agreement and any term of renewal, and for a period of 1 (one) year after it is terminated.

Liability


As we have set out in this document, we will not be liable for:


your misuse of the equipment or services or for any damages or losses you may suffer as a result;
any issues with equipment or products that are not covered by warranty; and
delay in delivery for any reason.

In addition, we will not be liable for loss or damage suffered by you by reason of the termination of our agreement or any schedule under either clause 3.4 or clause 3.5.
We will not be liable for your compliance with any laws that may govern your purchase or use of the equipment and/or services.
If for any reason we are held to be liable for any damage or loss suffered by you we will only be liable for direct damage or loss and not consequential or indirect damage or loss, or loss of profit. Our total liability in any event will not exceed the amount of the charges paid by you to us in the immediately preceding 6 (six)-month period. You indemnify us and our suppliers against any loss, cost, damage or expense resulting from any claim against us or our suppliers by virtue of your breach of any of the terms and conditions of this agreement.

Monitoring and data collection


We are obliged by our suppliers and other regulatory authorities including ICASA to monitor performance of the equipment and services on the Saint network from time to time to enable the supplier to improve where possible, or if necessary, take corrective action to ensure enhanced performance, and to comply with our regulatory obligations as a licensee. We will give you as much notice as possible of any requirements in this regard and you undertake to comply with our request for these purposes.
We may also need to disclose your data to our supplier to enable them to enter your premises as our agent, or to effect repairs or maintenance on that part of the Saint network that is an ECNS or ECS of a supplier.
You hereby give us permission to release your data for the purposes set out in this clause 12.

Dispute resolution


If a dispute arises between us about any matter related to this agreement you and Saint shall implement the dispute resolution procedure set out here:


First level escalation: the sales manager or a representative of each party of equivalent status, or you shall be in contact by telephone or email to attempt to resolve the dispute amicably within 5 (five) days. In order to resolve the dispute, each party shall provide the other with relevant documentation if documentation is required for purposes of determining the dispute.
Second level escalation: if first level escalation is not successful, the parties shall refer the matter along with the relevant documentation to the chief executive officers or representatives of equivalent status who shall attempt first to resolve the dispute within a period of 15 (fifteen) days. If you are not a juristic person then this level of escalation may not be required.
Third level escalation: if we are still unable to resolve our dispute amicably, either of us may refer the matter to arbitration for final resolution in Johannesburg by the Arbitration Foundation of South Africa (AFSA) by an arbitrator appointed by AFSA in accordance with the AFSA rules.

This clause 14 shall not prevent the parties from approaching a court with jurisdiction to obtain urgent interim relief.
Failure to follow all of the steps in this procedure and to provide relevant documentation (subject at all times to the provisions of this agreement dealing with confidentiality) shall constitute a material breach of this agreement.

Restraint


For the duration of the agreement and for a period of 1 (one) year following the termination of it, you may not directly or indirectly either for yourself or as agent for another party, persuade, induce, solicit, encourage or procure any employee or representative of Saint to terminate his or her employment or relationship with Saint or to furnish to any third party any information concerning any employee or representative of Saint that may result in that employee or representative being employed by you or such third party.

Notices and addresses for service


Unless otherwise specified any notice or communication in terms of this agreement:


must be in writing to be effective;
must be sent by hand, registered post or e-mail to the addresses below, which physical addresses the parties select as their respective domicilium citandi et executandi:
Saint Pty Ltd, for the attention of the Managing Director.
Address: No.1 Old Main Road, Umhlali, Durban, 4390
Phone number: 087 727 5080
Email address: hello@Saint.net
Customer: the address and other details that appear on page 1 of this agreement.
A party may change its address to any other address within South Africa. Such change will only take effect upon receipt or deemed receipt of such notice by the other party.
You must notify us of any change of address.
Any notice or communication shall:


if delivered by hand during business hours to the person apparently in charge of the address selected, be deemed to have been received on the date of delivery provided proof of delivery to this person can be proven by the sender;
if sent by registered post, be deemed to have been received 6 (six) days after posting provided the date of sending can be proven by the sender; and
if sent by e-mail, be deemed to have been received on the first day following the date on which it has been transmitted from the information system under the control of the sender, provided the time and date of transmission can be proven by the sender.

Any written notice or communication which has actually been received by a party shall be regarded as sufficient notice even if it has not been sent in the manner or to the address provided for above.
General


No indulgence by either of us in favour of the other will affect the terms and conditions or any of the rights of the party granting the indulgence, and it will not constitute a waiver of the relevant party's rights.
Even if one of the clauses of these terms and conditions is not valid that will not affect the validity and binding nature of the rest of them.
Either of us may ask the other to amend any term or condition or schedule but no amendments will be valid unless both of us have agreed to them and signed a document containing the relevant amendment.
The interpretation of this agreement will be governed by the laws of South Africa. We agree that this agreement is subject to the exclusive jurisdiction of the Verulam Magistrate's Court.
This agreement is a master agreement in which case every item of equipment or service that is ordered and any consequent change in charges or duration shall be recorded on a new schedule which will be subject to these terms and conditions.
If either of us cannot perform our obligations under the agreement because of an event over which we could not have had control but which nonetheless affects us directly, including (without restriction) power outages, supplier's shortage of materials or supplies, or an act of war, civil disturbance, state of emergency, strike, fire, flood, drought or change in law (force majeure event), then that force majeure event will not result in either of us being in breach of this agreement. However, we undertake to advise one another as soon as possible of the force majeure event (and when it comes to an end) and to take such steps as are possible in the circumstances to limit the effect and duration of the event.
We may cede, assign or transfer any or all our rights or obligations (as the case may be) under this agreement without your permission. You may not cede, assign or transfer any of your rights or obligations under this agreement without our prior written permission which shall not be unreasonably withheld.
We may use resellers to market, sell and distribute the equipment and services, however if their terms and conditions are less onerous than these terms and conditions, these terms and conditions shall prevail.
In cases where we are providing Layer 2 services and you are providing the Layer 3 services, then we do not operate or control the content. We may take measures to ensure security and continuity of services on the network at our discretion which may include the blocking and filtering of Internet traffic.
Where provide Layer 3 services to you, we require you to operate and behave within the parameters of our AUP.